They say safety should be your number one priority, and at Safety Depot, we agree. If you're not wearing the proper safety equipment at a job site, you're probably not as safe as you think you are. Being close enough isn't really good enough. At Safety Depot, we're making it easy to find which Los Angeles Reflective Safety Vest is right for your job site. If you still have questions or want to order your team's safety vests in bulk, contact us for more information.
Safety Depot is a name you can trust. Veteran owned since 1996, safety is our priority and we guarantee your workplace will be a safe and happy one with vests from Safety Depot.
How to Choose the Proper Los Angeles Reflective Safety Vest
Did you know there are safety standards set by the American National Standards Institute (ANSI) for different kinds of safety vests? Your occupation, location, and the flow of traffic determine the perfect vest for your job site. And while that keeps things standard issue, it's sometimes hard to decipher all the symbols and numbers that go into making a vest purchase.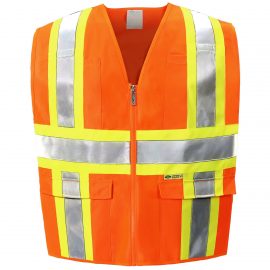 So, whether you're a police officer, parking lot attendant, or warehouse worker, Safety Depot has you covered in finding the complete Los Angeles Reflective Safety Vest to fit your needs.
Hi-Vis Colors
Hi-Vis colors are the color of the shirt or vest you are wearing. Vests and shirts can come in a large variety of bright colors, but not every bright colored shirt or the vest is hi-vis, according to ANSI standards.
To be compliant with high-vis standards on a worksite, they must be either fluorescent yellow-green, fluorescent orange-red, or fluorescent red. When picking a high-vis shirt, consider your common workday surroundings. If your work zone has a lot of yellow or orange equipment, then you might want to consider a different color. Hi-Vis materials work best when they create the greatest contrast to the area around you.
Work Environment
Your worksite determines the class of vest you need. There are three classes of vests, and performance classes as well to help narrow down your search when shopping for a Los Angeles Reflective Safety Vest. If you work in a place with low traffic and speeds do not exceed 25 mph, then a Class 1 safety vest will work for your job. Class 1 safety vests are typically worn by parking lot attendances, delivery drivers, and warehouse workers.
Class 2 safety vests are for those who in areas with reduced visibility. Traffic can exceed up to 25 mph in these areas, although workers are not usually stationed near the traffic. These vests are typically worn by airport workers or toll booth operators.
Class 3 safety vests common for construction workers, emergency personnel, or utility crews. These workers are often in high traffic situations and need to be seen so they can perform their job safely. Workers may find themselves on or near the road as well as in areas where traffic may exceed 50 mph.
Additional Safety Classes
To help people identify the correct Los Angeles Reflective Safety Vest for their job, the ANSI also broke down the classes into performance classes. When shopping for your safety vest, if you see more symbols other than the class listing, this is what they mean.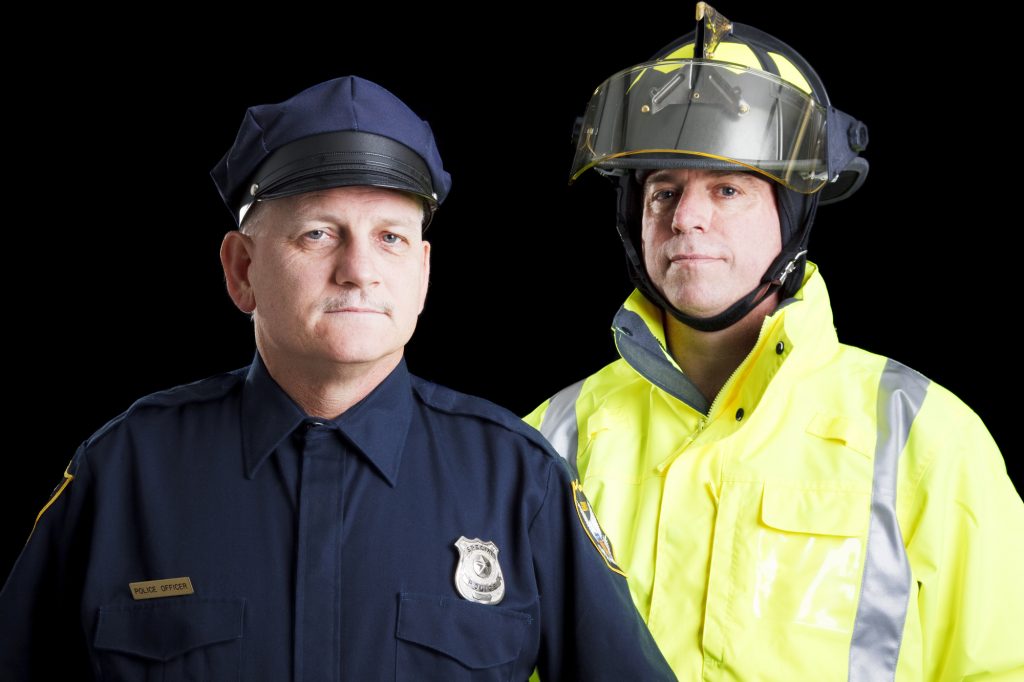 If you see a "Class O" label on your vest, that means that it's designated for off-road work. Typically only Class 1 vests fall into this category.
Class "R" vests are for roadway workers. Class R vests could fall in either Class 2 or Class 3 as roadway workers could benefit from more or less reflective material based on the speed and amount of traffic around them.
Emergency responders, firefighters, or police should wear a Class "P" vest. These vests could also fall under Class 2 or Class 3 depending on the location of the job. Remember, you can always wear a higher class than required on a job site to make you more visible. If the class of your vest is too low for your environment, you could not be as safe as you thought.
Reflective Materials
Another factor to being safety compliant on the job site is the number of reflective materials on your vest or shirt. Retroreflective tape reflects light back towards the source (such as the headlights of a car) and creates a brighter return of light. This is imperative when working in a high-traffic area. Where you work determines the amount and placement of retroreflective tape required for your Los Angeles Reflective Safety Vest.
The higher the number of safety vest class, the more reflective material required for that vest. A class 1 vests, should have 155 square inches of reflective tape that is 2 inches wide. The reflective strips should wrap around each shoulder and your torso.
Class 2 vests require 201 square inches of reflective tape. The 2-inch-wide tape needs to wrap around both shoulders and around the middle in either one or two stripes.
Class 3 vests must have 310 inches of 2-inch-wide reflective tape. Because these vests are most likely worn in high-traffic areas, they must create a silhouette of a person. The tape must be wrapped around the arms and legs of the body.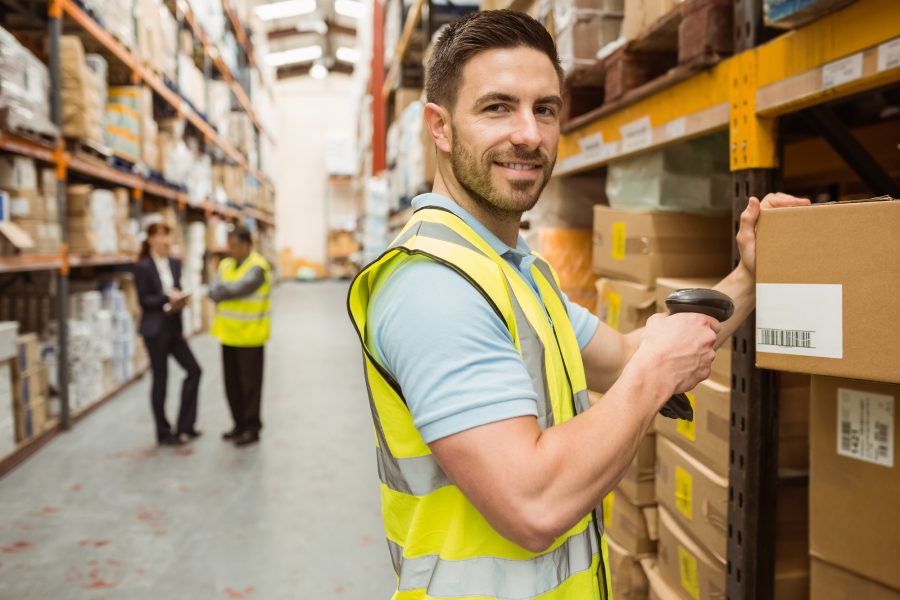 Order Your Los Angeles Reflective Safety Vest Today
Now that we've broken down all the classes, colors, and reflective materials required for common job sites, now you will be confident in picking out the right Los Angeles Reflective Safety Vest for your job.
Still confused about the classes or want to place a special order? We can customize safety vests for your team with your company logo and company colors. Give Safety Depot a call today to learn more.