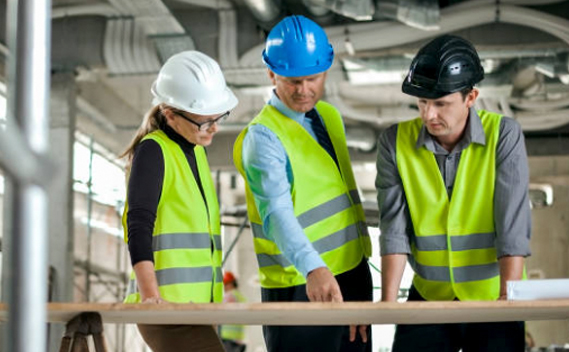 Safety should always be in the back of your mind when you're working. Your team might be equipped with safety equipment, but is it enough? It is important to know the standards, cleaning and replacing of your Dallas High Visibility Safety Vest because an outdated or dirty vest can be just as harmful as wearing no vest at all.
At Safety Depot, we are the leader in safety vests for all jobs and projects. Whether it's making sure teammates can see each other clearly in a warehouse, or making motorists aware of crews in construction zones, we've got you covered for all your safety needs. From glasses to hats, vests, and jackets, safety is always in season at Safety Depot.
Which Safety Vest Is Best For My Job?
If you haven't purchased a Dallas High Visibility Safety Vest before, it's more than just finding which neon color looks best on you. Safety vests are typically worn by crews that working near low-visibility or high traffic areas so they can be seen easier, so the bright colors aren't just for fun. Safety vests also are adorned with reflective tape. The tape can be seen from further away and in lower visibility situations.
Based on your job, there are certain safety vest regulations you need to follow to make sure you can be seen properly while on the job. Be sure to ask your employer which class of vest you need. The main differences between the classes of vests are the amount of reflective tape and where the tape is on the body. The tape on all of these vests must be 2 inches thick.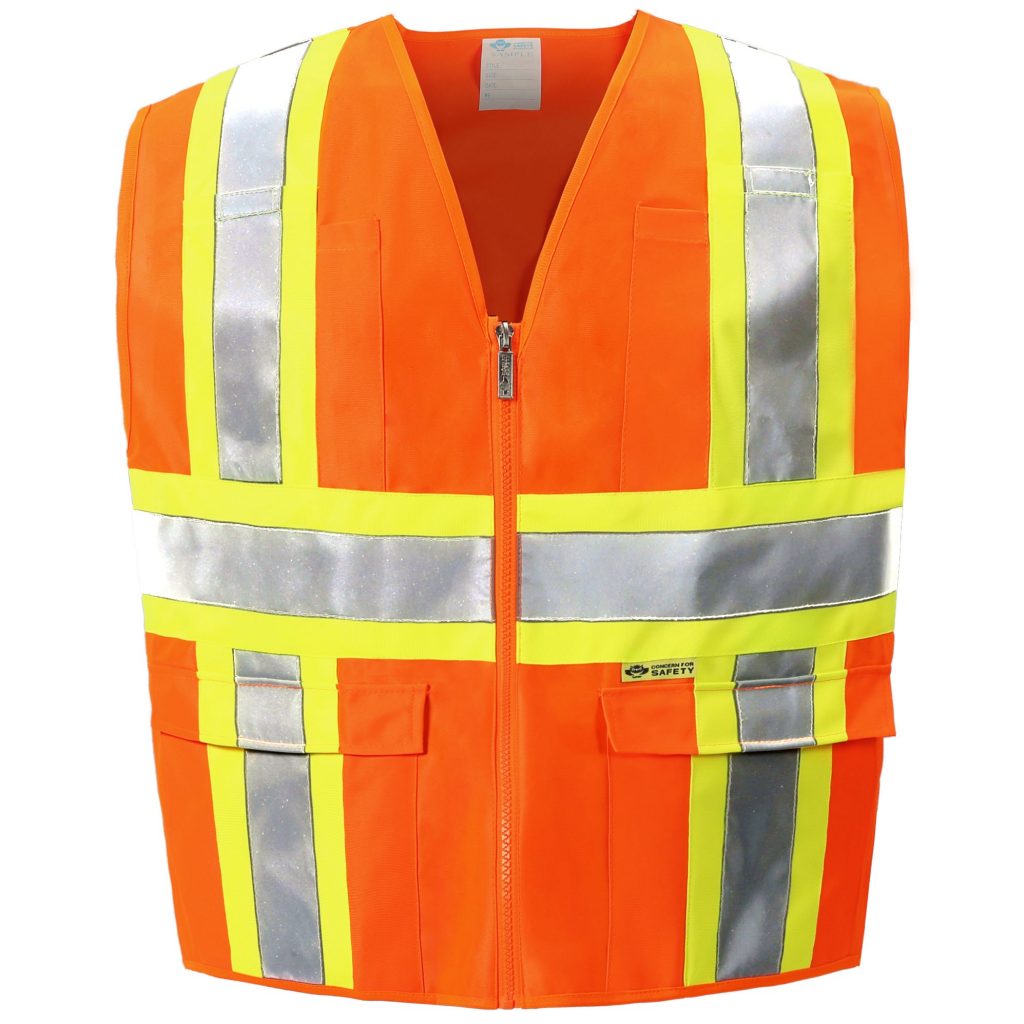 Class 1 Safety Vests
Class 1 safety vests are best for those working in low-impact areas such as parking lots. Nearby traffic should not exceed 25 mph. All Class 1 Safety Vests should have 155 square inches of reflective tape that wrap around the torso and each shoulder.
Class 2 Safety Vests
If you work at an airport, toll booth, or are near areas where traffic may exceed 25 mph, then you'll need a Class 2 Dallas High Visibility Safety Vest. These vests have about 50 more square inches of tape. The tape must wrap around both shoulders and have one or two stripes around the middle.
Class 3 Safety Vests
Utility crews, railway workers, and emergency responders need Class 3 Safety Vests. These safety vests are for people that work in high traffic areas and maybe close to a road where traffic may exceed 50 mph. On the Class 3 vests, there must be 310 square inches of reflective tape around each arm and leg to create a full-body silhouette.
Tips For Cleaning Your Dallas High Visibility Safety Vest
Now that you have a brand-new Dallas High Visibility Safety Vest perfect for your job, you can probably just keep it in your vehicle and not worry about it, right? Wrong! Your vest needs to be maintained to make sure it provides the visibility to keep you safe on the job.
Regardless if it's a polyester, poly-cotton, or mesh breakaway vest, it needs to be cleaned properly to ensure visibility. That's why it's always important to have more than one vest in your supply. Should you not have time to stop and clean your vest, having a replacement on hand is a smart idea, especially if you're on a job site that has a lot of dust or smoke.
When cleaning your Dallas High Visibility Safety Vest, be sure to read the wash instructions on the tag first. It is important to make sure the reflective tape on your vest is not damaged. If it is, you should replace your vest. Do not try to replace the tape yourself, because not all reflective tape meets safety standards. Before throwing your vest in the washing machine, wipe the reflective tape down clean and then put it in the machine on the delicate cycle.
Once your vest is clean, line dry or put the vest in the dryer on the no-heat setting. Polyester and mesh can melt in the dryer. It is important that the vest does not sit in the dryer for a long time and develop wrinkles. Wrinkles and creases on the reflective tape can also cause safety issues. If the reflective tape does not reflect in the right direction because or wrinkles, or it doesn't reflect at all anymore, then it's time to replace your vest.
Visit Safety Depot For Your Dallas High Visibility Safety Vest Needs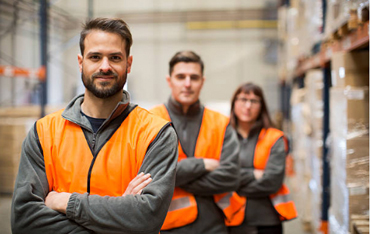 When your vest isn't as bright as it could be, or creases have ruined your reflective tape, then you need to replace your vest. Safety Depot, veteran-owned since 1996, is the best choice for your new Dallas High Visibility Safety Vest. We have vests for all sorts of jobs and worksites. Our apparel is guaranteed to meet ANSI and OSHA safety standards.
Not only do you have a wide selection of Class 2 and Class 3 safety vests, but we also provide jackets, glasses, batons, and hats for every member of your crew. Have a special event, or want your team to show company pride? Personalization is also available for many of our safety vests and clothing. Contact Safety Depot with any questions about special orders and pricing. We are looking forward to seeing you in our high visibility vests soon.