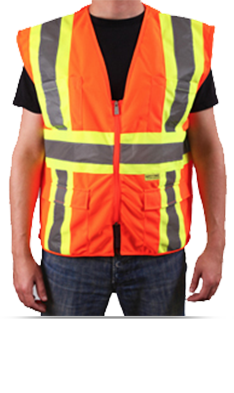 Required for many jobs, mesh and solid fabric, 25 styles available...
Starting At
$12.89




shop now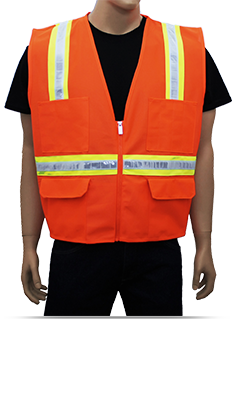 Classic styling, great price, perfect for non ANSI work...
Starting At
$10.89




shop now
Quality Safety Vests and Safety Gear For Less
From classic reflective safety vests to ANSI compliant Class 2 Safety Vests, get the best deals on the best gear from Safety Depot, your premiere hi visibility vest supplier. Check out our huge selection of safety gear including reflective jackets, public safety vests, sweatshirts, pants, shirts, hats and belts.
Product Spotlight
Orange Safety Vests
Huge Selection of Orange Safety Vests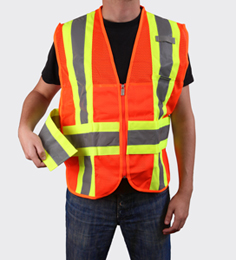 Safety Depot carries the largest selection of orange safety vests anywhere! Our reflective, hi visibility orange vest choices range from top safety Class 3 Orange Safety Vests to mesh Class 2 Orange Safety Vests and non-ANSI safety vests.
We have orange safety vests in the following styles:
We offer volume discounts on select safety vests. See the entire list of reflective Orange Safety Vests Continue reading →