Light Summer Mesh Safety Vests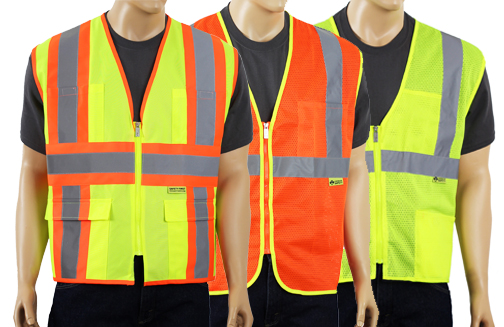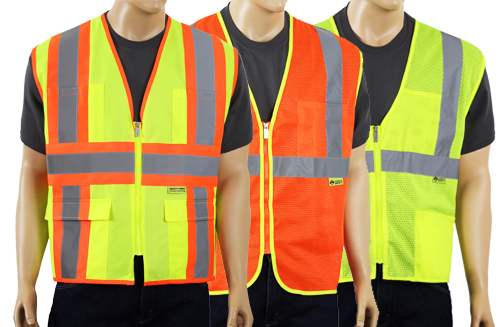 Safety Depot's selection of mesh safety vests is perfect for staying cool while working in hot, summer weather. Not only do the small holes make the fabric lightweight and comfortable, they still give way to vests with high visibility. Our selection of vests comes in a large variety of styles including economy, surveyor, breakaway, expandable and many more.
In terms of functionality, most of these vests have pockets so you can safely store your belongings while you work. Certain vests also have reflective/reflexite tape in order to meet specific ANSI and/or OSHA requirements. Offering both Class 2 or Class 3, choose the ANSI rating you require and be assured these vests are the lightest and most breathable vests we make while still at the low, cheap prices you deserve. 
Additionally, Safety Depot provides CUSTOM LOGO PRINTING on all mesh vests. Click Here for more info.
 Most Popular Mesh Safety Vests
Lime Mesh Safety Vests (the coolest)
Orange Mesh Safety Vests
Colored Mesh Safety Vests